Advising industry leading organisations and public authorities across different geographies
years of privacy experience
Our experience as privacy professionals covers a wide range  of geographies, including all of the European Union countries and European Institutions. Working with and advising corporations and governments in Asia and North America.
Where local in-depth experience is required, we can draw upon our expert privacy professionals.
Our path is what makes us
Nicholai has 20+ years of experience in the technology and telecommunications industries. He has a successful track record of managing global legal & privacy teams as well as complex large-scale projects. 
He most recently served 5 years as Group Privacy Officer of Telenor Group, where he successfully led one of largest GDPR-projects in Scandinavia. Nicholai has extensive experience with implementation of privacy management programs in global organisations.
In addition to the wide range of top-level roles within the telecom industry, he has served in the office of Danish Telecom regulator. 
Nicholai holds a Master of Law degree from the University of Copenhagen.
Magdalena served as Global Lead Privacy Counsel for Nokia and Vice President for Privacy in Global Functions for Telenor.
She has advised international organisations on legal developments globally, among others on implementation of privacy controls for ad-tech, vendor management efforts, free data flow regulations. In addition, she has led several BCR projects.
Her work in EU funded research includes consulting on consent provisions in the drafting phase of GDPR.
Her data protection experience is rooted in her PhD on the concept of anonymity and identity and previous experience in academia.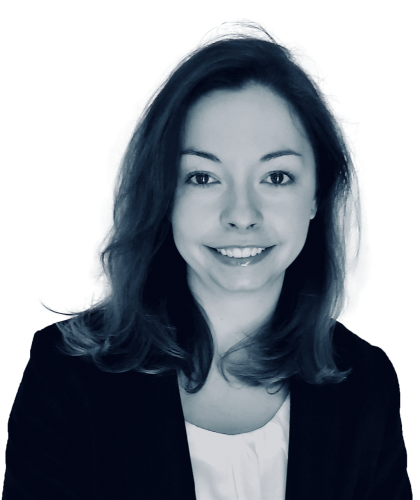 Senior Privacy Consultant
Paulina honed her data protection skills working for a Swiss bank. There she advised on data protection and client confidentiality matters globally. Having worked as a part of Legal Data Protection team she has experience with privacy laws in several jurisdictions with a strong focus on Asia Pacific. Paulina also worked in Brussels where she gained experience in European regulatory affairs.

She holds a degree in Corporate and Commercial Law (LL.M.) and European Law (LL.B.) from Maastricht University.


Senior Consultant - Data Protection
Erin is an experienced Privacy expert based in London and  Brussels. She has spent a number of years close to policy making in Brussels, and among others worked in IT Policy team of European Data Protection Supervisor (EDPS). She published in The Brussels Journal of International Relations on Cyberspace and International Law. Erin has extensive experience working for international consultancies, most recently advising US businesses on complying with GDPR and the California Consumer Privacy Act (CCPA).

She holds a degree in International Law (LL.M.).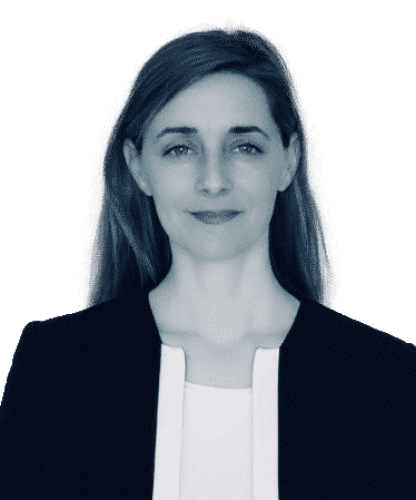 Senior Consultant - Data Science
Andrzej is an internationally recognised expert on the behaviour of complex systems. He has experience both in academia (University of Chicago) and industry (Riot Games). Currently, he leads the analytics team at Plum Research, where he provides data-driven insights on global entertainment consumption to major Hollywood studios and top broadcasters.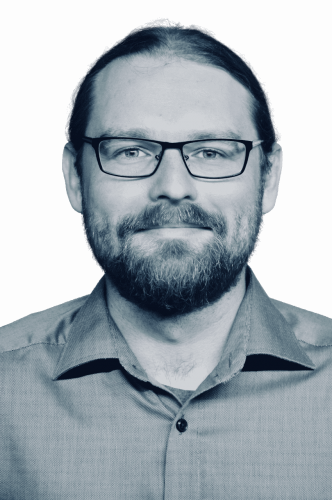 Senior Consultant - Privacy Engineering
Dagfinn's thorough expertise in privacy and data protection by design is widely recognised, amongst others by the Norwegian Data Protection Authority for whom he co-authored the guide on Software development with Data Protection by Design. His broad experience in the area includes 15 years of leading agile software teams, more than 20 apps (mostly in the area of clinical research), and various speaking and lecturing appointments. One of the thought leaders in the privacy engineering in the Nordics he is currently affiliated with University of Oslo where he is both an ICT researcher with focus on data collection, analytics and storage, as well as a lecturer in cyber security at the Department of Informatics.
Tomás Guedes de Figueiredo
Tomás discovered his keen interest in data protection when writing his thesis about the GDPR and the contractual liability of Data Processors in 2019 . Since then, he gained experience as a Data Protection Trainee in an Iberian asset management company and more recently as a Data Protection Specialist for Linklaters, where he gained experience in topics such as data breaches, DSRs, international data transfers and data processing agreements.
Tomás holds both a Bachelor from the Law University of Porto and a Master's degree in Corporate and Business Law from Catholic University of Porto, Faculty of Law.
Gabriele is an experienced data-privacy-delivery manager and a legal adviser. She has been driving the development and implementation of data privacy management in a number of SMEs across industries.
When transitioning SMEs from a state of basic GDPR checklists to core data privacy compliance, she draws on her in-depth understanding of the intersection of people-processes, and data flows across the value chain. Drafting data privacy guidelines, developing awareness programmes and driving change management across functions are among her key competencies.
Gabriele holds a Master in Law (LL.M) from the University of Copenhagen and a Master of Anthropology (MSc.) from Lund University.
Diana previously worked as a Privacy & Data Protection Junior Consultant in a consulting firm in Romania, she also volunteers in an international NGO that advocates for privacy. 
She holds a degree in European law (LL.M), a Bachelor's in law (LL.B) from AL. I. Cuza University of Iasi and has followed privacy related courses at the University of Turku.
Cassandra is currently in her third year of the Bachelor of Business Administration degree, specializing in Finance, at BI Norwegian Business School in Oslo. She is keen to apply her academic knowledge to a real-world business setting.
After completion of her bachelor's degree in Spring 2021 she will study law and aspires to work within a corporate setting.
Estelle holds a degree in European Law (LLB) from Maastricht University, where she conveyed her keen interest in data protection and privacy by writing her thesis about the lawfulness of covid-19 contact-tracing and contact-tracking apps. While in Maastricht, she also worked for the European Center on Privacy and Cybersecurity as a student assistant.
Currently she is studying a master of laws (LLM) at the University of Copenhagen, specialising in data protection, privacy and legal tech. 
She aspires to pursue an advanced LLM in law and digital technologies at Leiden University (NL).