Around the world data protection legislation is compelling organisations to appoint a Data Protection Officer (DPO).
The recent data protection legislation from the Dubai International Financial Centre (DIFC) and the newly published Abu Dhabi General Market (ADGM) data protection act exemplify this. Furthermore, the DPO is a requirement in the recently enacted UAE Federal Data Protection Law.
Have you considered using an external DPO?
Situated in the UAE, Denmark, Norway, and Poland, White Label Consultancy (WLC) offers DPO as a Service (DPOaaS) to help companies comply with the various legal requirements of data protection legislation. WLC provides assistance in an efficient manner by providing our clients with access to our pool of highly experienced Data Protection Officers.
The Data Protection Officer (DPO) role is at the heart of a range of data protection regulations globally, such as GDPR, DIFC, the ADGM and the Egyptian Data Protection Law. The laws focus on holding organisations to account for their handling of personal data. The DPO role is critical to demonstrate and facilitate compliance.
In addition, the laws may require you to document that your DPO holds the necessary professional qualifications and performs their job independently.
WLC offers you access to our team of exceptionally experienced DPOs. Having worked in-house as DPOs for large international corporations, we can guide your organisation safely through the legal requirements.
Outsourcing the role to White Label Consultancy by leveraging our DPOaaS offer makes it easier to fulfill these requirements.
- Immediate access to internationally qualified experts (CIPP/E, CIPM), so that you do not need to worry about compliance with the 'professional qualification' requirements in data protection legislation
- No risk of challenging the DPO's independence
- Cross-industry knowledge of data protection: our data protection experts have experience in different sectors including telco, pharma, banking, ad-tech, IT services and more
- Cross-discipline backgrounds: our data protection experts work together with data scientists, engineers, system architects and security professionals. We genuinely believe that
Our DPO team consists of:
- A Global Data Protection Officer for an international telecommunications organisation
- A Data Protection Officer for digital services and telecommunications entities in Denmark and Norway
- Senior members of a Global Data Protection Office in the banking and pharma sectors
- Members experienced in providing DPOaaS to several other data driven companies
If you offer goods or services to people in the European Union (EU) or European Economic Area (EEA), or have a digital presence which involves monitoring behaviour of EU/EEA data subjects, the GDPR will require the appointment of a European Representative. This enables EU authorities to have a local contact point for data protection matters. If you are in this situation, we can become your European Representative. We can offer this service in addition to being your registered DPO, or as a standalone offering.
- acting as your appointed DPO;
- monitoring ongoing compliance with, e.g. DIFC or GDPR, data protection requirements;
- undertaking data protection impact assessments;
- training your employees; and supporting you with data subject access requests and data breaches;
- managing communications with authorities, processors and data subjects;
- developing and maintaining your record of processing activities;
- conducting the data privacy annual assessment;
- updating, maintaining and implementing compliant privacy policies and procedures;
- negotiating privacy clauses in contracts with vendors.
As your registered DPO we Will Be:​
Informing and advising your management and staff, who carry out processing operations, about their obligations under the data protection provisions;
Monitoring compliance with your internal policies relating to the protection of personal data, the local legal requirements, e.g. DIFC, GDPR, and other data protection provisions;
Providing advice on Data Protection Impact Assessments, where requested, and monitoring its performance;
 Cooperating with the relevant supervisory authority; and
Consulting where appropriate with the supervisory authority and acting as contact point on issues relating to processing.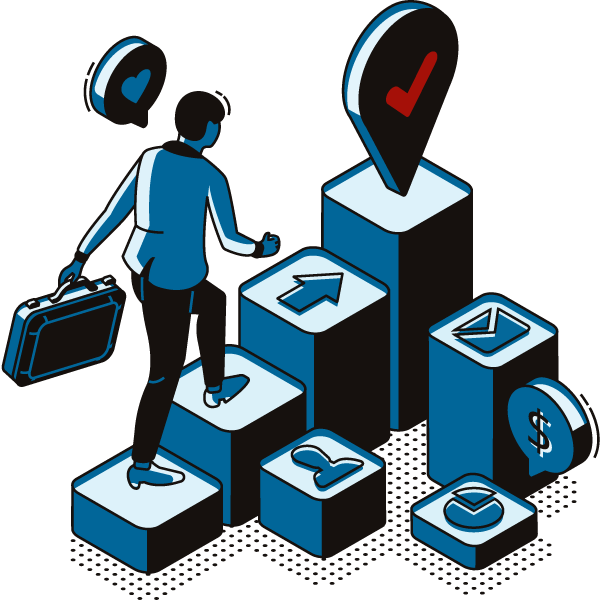 Schedule a conversation with us or drop us a mail to see how we can help in shaping your strategic privacy and data protection position!