At White Label Consultancy we boil data protection down to the essentials and allow you to get them right early. Grow them as you grow with our Startup Privacy Package.
Data protection is not core to your business and you have other things to take care of. Yet it is a task that does not go away and the faster it is handled the easier it is. 
Govern your data: we assist you in drafting the documentation that will rule privacy practices when you grow. The more an organisation grows, the more processes and dataflows there are
Records of Processing Activities (+ Data flows and systems): we assist you in mapping of your systems and dataflows, so you don't lose sight of your data. Because as an entrepreneur it is you who has to walk the walk, we provide you the method to expand and adjust the mappings as you grow
Compliance review: our very experienced data protection experts know exactly where to look to ensure that you are up to date and also to provide you with an accurate idea of how mature your startup is in relation to data protection and privacy
Training: we believe that education is the key to success. In the spirit of it, we have prepared a short training programme so everyone in your team contributes to the overall goal of privacy awareness and best practices at work
3rd parties, no party: we have noticed that many startups do not manage to sign Data Processing Agreements (DPAs) that are lawful and appropriate. As part of the WLC Privacy Kit we draft a simple DPA and explain its ins and outs.
The obligations of data privacy laws apply to every company – big and small. All need to comply with GDPR, CCPA, Chinese Cybersecurity Law and other local privacy acts, whenever collecting personal data and affecting individuals in a specific location (or being located in a specific geography). That you have yet to win your first customer does not make those duties go away and whether your business model takes it into account may impact the funding you get, and the long-term viability of your product.
We have a history of working with development teams and startups;
We are apt in startup methodologies and understand the way you roadmap, divide work and scale up products;
Our advice is similarly made to measure – you are a MVP and your privacy setup is MVP: you don't need the same things as a large corporation and we aren't proposing them;
But – we do know what are the data privacy essentials that will propel you and your product to compliance.
Data protection and privacy are not only about keeping away costly and embarrassing fines. The right to privacy and the right to having one's data protected are included in international treaties such as the European Convention of Human Rights or the Charter of Fundamental Rights of the European Union.
Whenever your project at its very core aims at collecting and processing personal data see if you can do so in a responsible and scalable way. As you grow and get in the public eye will you be able to collect personal data critical to your success? Can your product legally get access to data that is necessary for its existence? Is the way you set up the various flows of data from individuals to you and third parties going to stand the test?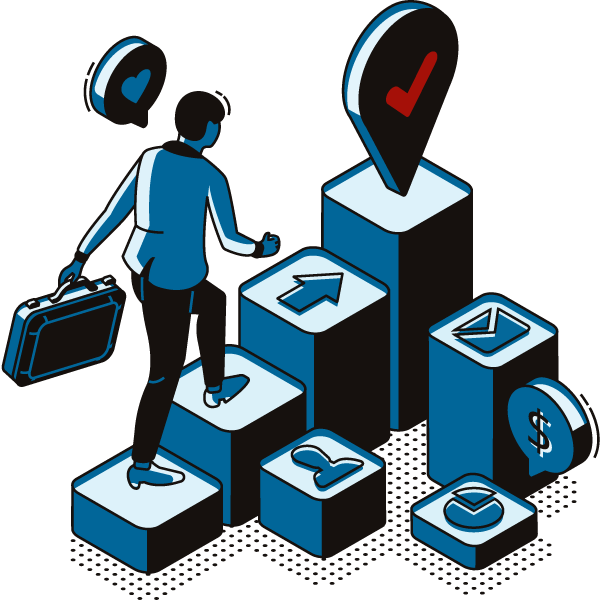 Schedule a conversation with us or drop us a mail to see how we can help in shaping your strategic privacy and data protection position!