White Label Consultancy offers you the tools to navigate compliance and minimise risks around your Data Protection and Cyber Security requirements. Independent and objective advice tailored to maximise business impact. 
Cyber Security Assessment: A business exposure assessment gives you a comprehensive overview of the threat landscape, including organizational and technical vulnerabilities. Understanding your business security posture referencing standards such as ISO27001, NIST, and CIS enables you to identify strategic-level risks and recommended measures. A business exposure assessment

can

involve the following activities: interviews and workshops, vulnerability scans, penetration testing, compromise assessments, open-source intelligence, threat modeling, crisis management exercises, incident simulations, document reviews, audits, and maturity assessment

s

. A business security risk assessment 

is

an

i

n-depth review of projects, sourcing processes, services, and strategic programs, with the objective of identifying key risks, risk owners, recommended mitigations, and developing execution plans.

The assessment is based on workshops and document reviews and is based on relevant standards such as

ISO27001, NIST, and CIS.  
Data Protection Audits: Data Protection Audits

 

provides practical and organisational-specific recommendations to address identified gaps. Your business partners, customers, or consumers will increasingly demand evidence that personal data held by your organisation is well looked after. An external Data Protection Audit can go a long way in maintaining trust of your key partners. Each audit starts with a scoping meeting. A DPA will involve scoping the investigation and then applying well-established framework that build on the international standardisation bodies such is ISO and AICPA CICA. Local requirements will be used to supplement the audit based on the jurisdiction you operate in or your sector specific regulations. Performing an external Data Protection Audit will benefit your company in several ways including demonstrating your commitment to Data Protection and the protection of the rights of individuals to your customers. External and fully independent assurance of your policies and practices can strengthen your position by comprehensively identifying risks and practical, organisation specific recommendations to address them. Periodic audits can be useful in checking if you remain GDPR compliant following the Schrems II ruling or auditing AI innovation to ensure that it is in line with your broader Data Protection and Cyber Security policies. 
Due Diligence: A due diligence is

tailored

for mergers and acquisitions, partnership agreements and procurement processes, with the objective of assessing

and managing

overall C

yber Security and Data Protection risks, compliance, 

threats, and vulnerabilities. A Cyber Security due diligence would involve activities such as: open-source intelligence, interviews and workshops, vulnerability scans, penetration testing, compromise assessments. A Data Protection due diligence would consist of document reviews for example third party contract reviews.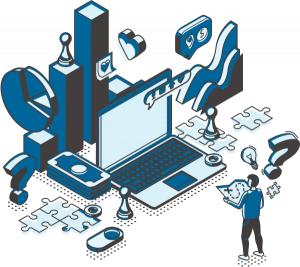 Security Leadership Advisory: A Cyber Security strategy for your company will be based on a business exposure insight assessment

and defines a

security target state with well-defined security maturity and risk acceptance criteria. The most crucial element is the roadmap for execution

,

which will be developed in a series of workshops and based on

operational data points and

interviews with key players. If you require a more extensive Cyber Security strategy you may be interested in hiring an external CISO, for example, in the advisory board. For a lighter engagement

,

board of director briefings to stay on top of the cost, complexity, and consequences of digital risks may be more suitable for you. 
Data Protection Strategy

: 

A Data Protection strategy

 can go beyond a compliance by bringing Data Protection closer to the overall strategic business objectives and strengthening your market position. Find the right approach to make Data Protection a business enabler, rather than a business blocker. Visibility through effective communication will increase overall buy-in to privacy related activities and strengthen business processes aimed at establishing accountability. Consumer expectations have shifted to one on building trust around the use of data and strong relationships in online channels. Boost willingness to follow processes designed to strengthen compliance, resulting in a higher degree of demonstrable accountability of your organisation.

 
Strategy Review: A strategy review will strengthen your company and digital strategies and enterprise risk registers with respect to

Cyber

Security and Data Protection. Prioritisation of risks and objectives according to security

and privacy

by design principles will help you channel resources effectively and efficiently. Review organisational KPIs to ensure that they remain meaningful in guiding your team effectively. A strategy review

will build

on a business exposure assessment

and / or a Data Protection audit

and

will be based on workshops, interviews, and document reviews.
DPOaaS:

 Data Protection Officers 

as a service can provide the necessary neutrality for your compliance needs e.g. GDPR, DIFC, ADGM and the Egyptian Data Protection Law. Pooling DPOs with the necessary professional qualifications such as CIPP/E and CIPP/M enables the role to be performed independently. EU representation can facilitate international business in Europe while having access to an overview of global market regulation requirements. You can choose from a range of experts with sector specific in depth experience.
Data Protection Impact Assessment

: Outsource your DPIA 

and gain access to experts on relevant methodology, knowledge and experience to take you through the process. Experts from both technology and law work side by side to assess the unique intricacies of your organisation. Although certain trade offs may be acceptable they need to be applied with extreme caution to strike the right balance between, for example, big data vs. data minimisation principle, or AI vs. transparency principle. 
ISO/IEC 27001 is widely known as the de facto information security standard that specifies the requirements for establishing, implementing, maintaining, and continually improving an information security management system. The first version of ISO/IEC 27001 was published in 2005 which evolved from the BS 7799 standard. Now in the final months of the second iteration published in 2013, the updated version is expected in late Q3/early Q4 of 2022.  For organizations that are certified with the 2013 version and are looking at recertification or are considering getting certified for the first time with the 2022 version, White Label Consultancy can assist by simplifying the certification journey, evaluating, and prioritizing relevant controls that are needed for certification as well as strengthening your organization's security posture in the long term.
Digital Investigations and Forensics: Perform digital investigations with the purpose of clearly documenting and interpreting facts for the purpose of BoD, senior stakeholder, or authority notifications. Digital forensics give you the full picture to ensure that you are fully equipped to make informed decisions. Services consist of defining or reviewing the investigation plan, performing the investigations, and presenting the report as well as acquisition, examination, analysis, reporting and presentation of digital evidence.  

 
Strategic Incident Response: 

A s

trategic incident response

covers impact assessments, communication, notification plans, security, and technical responses. Strategic incident response support for example in the scenario of a data breach can be key to minimising damages and mitigating risks. Key activities include defining response plans, setting up incident response processes, advising and/or leading during incidents, and presentations.

 
On Demand Support: Get immediate and flexible access to on demand support to help you when you need it, for example around Data Protection Authority requests, Data Subject Access Requests or Cyber Security attacks. Ensure that you are fulfilling your obligations by engaging consultants with international security and privacy qualifications and years of operational experience that allow them to hit the ground running. Our external privacy support allows your internal teams to focus on the most critical and strategic priorities while receiving extra support from experts with sector specific knowledge.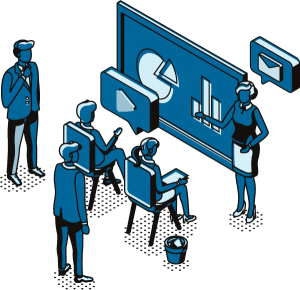 Incident Response Simulations: 

Arrange realistic crisis management exercises and

incident response simulations

for BoD, top management or technology management, in order to learn and to test incident readiness. Workshops and interviews will be based on defined crisis scenarios. Execute crisis management exercises and recap to cover lessons learned and reporting improvements. Incident response simulations to iron out any misunderstandings around who is responsible for what and how to work together to control damages. 
Workshops and presentations: 

Hold workshops and presentations on specific topics, such as threat landscape and new technologies (e.g., AI, Cloud, 5G, IOT, OT). Specific topics or case study analysis can prepare you for a range of scenarios which your organisation can learn from to integrate best practices.

 
Data Protection Trainings:

 

Provide your company with 

Data Protection trainings

 tailored to different audiences from C-suite to engineers, HR officers as well as future and present DPOs. Profit from the experience of lecturers in institutions such as Norwegian BI or University of Hannover who have also trained DPOs and delivered intensive privacy bootcamps for in-house DPO networks.

 
White Label Consultancy can be hired based on an hourly fee. In that case we are happy to engage in finding a good match between your needs and the type of work in which White Label Consultancy can assist and set up a team best suited to help you.
White Label Consultancy offers both a full project based engagement model as well as a sprint based pricing model. This allows for initial shorter engagements to align on strategy and direction.
The advantage of working with White Label Consultancy on a retainer based model is the availability of extra hands to get things done right and fast. White Label can act as a safeguard while internal capacity and capabilities are built.